Breast Cancer Logo PowerPoint Template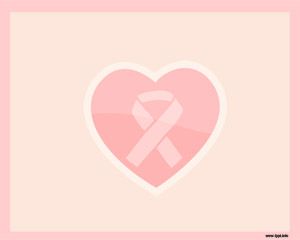 This Pink Breast Cancer Logo PowerPoint template is a free template with the breast cancer logo in the background that you can use for breast cancer presentations in PowerPoint. The template is simple and has a pink color in the background. This is useful for presenters who need to create presentations about what is breast cancer or breast cancer screening as well as information about breast cancer. Many other applications of this background are inflammatory breast cancer, ductal breast cancer as well as breast cancer prognosis in PowerPoint. The template can also be used to show information about risk factors for breast cancer or stages of breast cancer in multiple PowerPoint slides. This is a free breast cancer PowerPoint template that you can use to show triple negative breast cancer information.
You must be logged in to post a comment.